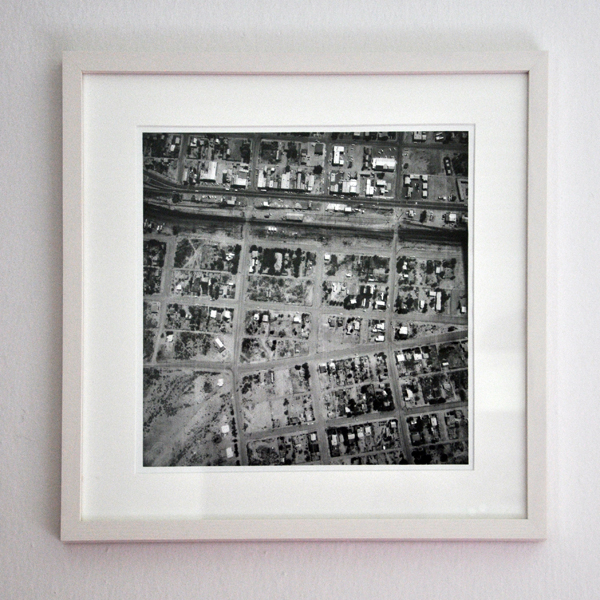 Untitled (Training Day), 2013.




Untitled (Training Day) is a series of gelatin silver prints on baryta paper made after found negatives of aerial reconnaissance.

Untitled (Conversion) is a soundwork consisting of the quiet noise of an iPhone field recording of jet plane engines from inside a vintage 1960s US Army ammo box.