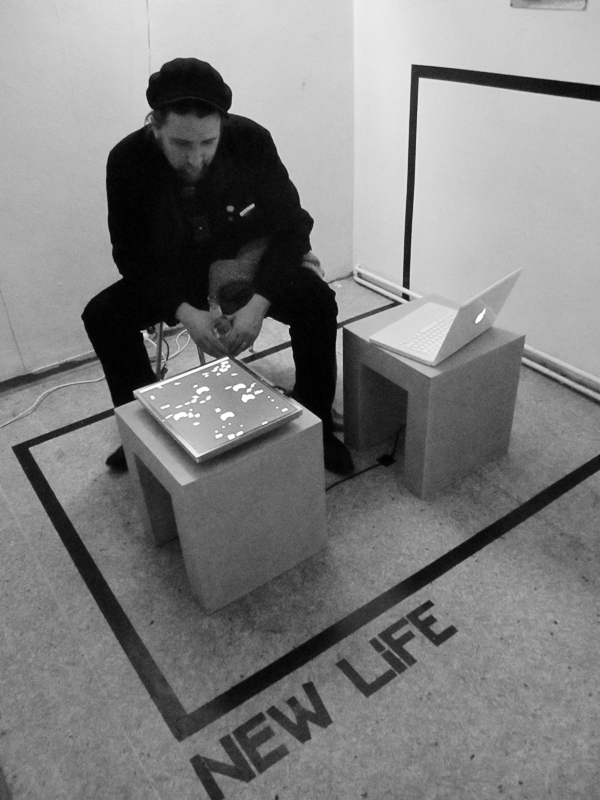 Frappant installation of New Life.




New Life - Space Invaders Are Having Sex is a zero player game where space invaders are left on their own without a human player to shoot them down. They mate, lay eggs, and eat eachother, creating small ecosystems. Inspired by the classic arcade games of my childhood, biology and cellular automata, this program produces a flash of artificial life in 8bit style.

Larger aliens eat the smaller ones, and the smallest alien only eats a type of flower that is created when the larger aliens die. Depending on chance and how the aliens are placed when a level starts, the carnivores either deplete the stock of lesser animals and subsequently die of hunger themselves, or a sustainable ecosystem develops.

The only key the viewer can press is the Space key, loading a new level and creating new life.

VIDEO TRAILER from Frikk Festival, Bethanien, Berlin.